So last night I had a dream that I made out with Lady Gaga, and various other ridiculous things happened, but check this out: at one point Gaga and I are just chillin' in some folks' spa, when she looks over and says "I bet you have nice boobs". 
My dream self gives her a cocky look and answers "Yeah, I do actually. I have great boobs."
… do you see the monumental size of this little tidbit? My subconscious believes I have great boobs. My breasts have always been, by far, my most hated, feared and disgusting body parts, but through constant reassurance from those around me (most notably my darling gf) I have heard the message that my boobs are great, and actually internalised it to the point that my subconscious self now believes it to be 100% true. 
Way to go subconscious! You totally deserve a fistbump.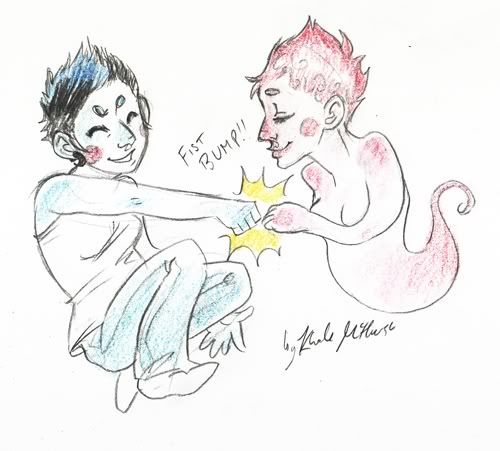 I am unbelievably proud of this. This week has been unbearable, and I really needed a win. My subconscious having faith in my breasts is a huge win. I am so proud.